SADDLE-FIX attachment system for saddle pads.
The secure SADDLE-FIX® system allows the top seam of the English saddle pad to be attached comfortably in the gullet of the saddle.
Wie fixiere ich meine Sattelunterlage am Sattel mit SADDLE-FIX®?
Das richtige Befestigen in sieben Schritten.
Um ein Verrutschen der Sattelunterlage beim Reiten zu verhindern verwenden Sie unser zuverlässiges und schnelles SADDLE-FIX® Befestigungs-System für alle englischen Mattes Sattelunterlagen mit SPINE-FREE® und EWWA SPINE-FREE®. Mit Hilfe von SADDLE-FIX® wird der Mittelstreifen der Sattelunterlage in der Sattelkammer fixiert bzw. eingekammert. Dies gewährleistet eine stets optimale Lage der Sattelunterlage und garantiert, dass die Wirbelsäule des Pferdes frei bleibt.
Download
Anleitung zum Herunterladen (PDF, 208 KB)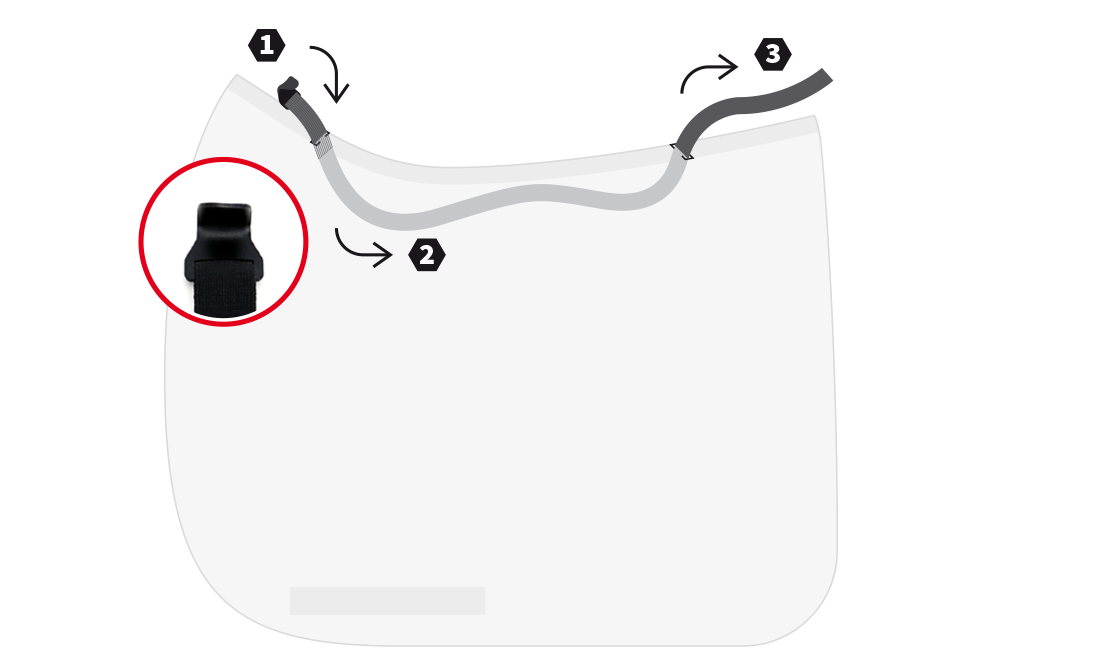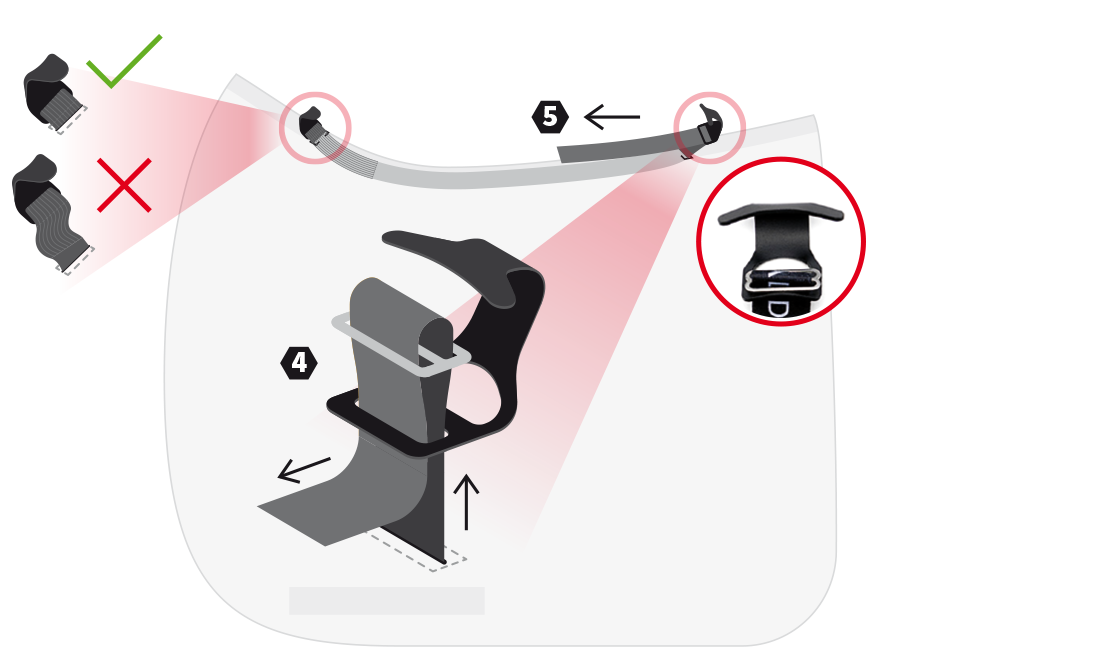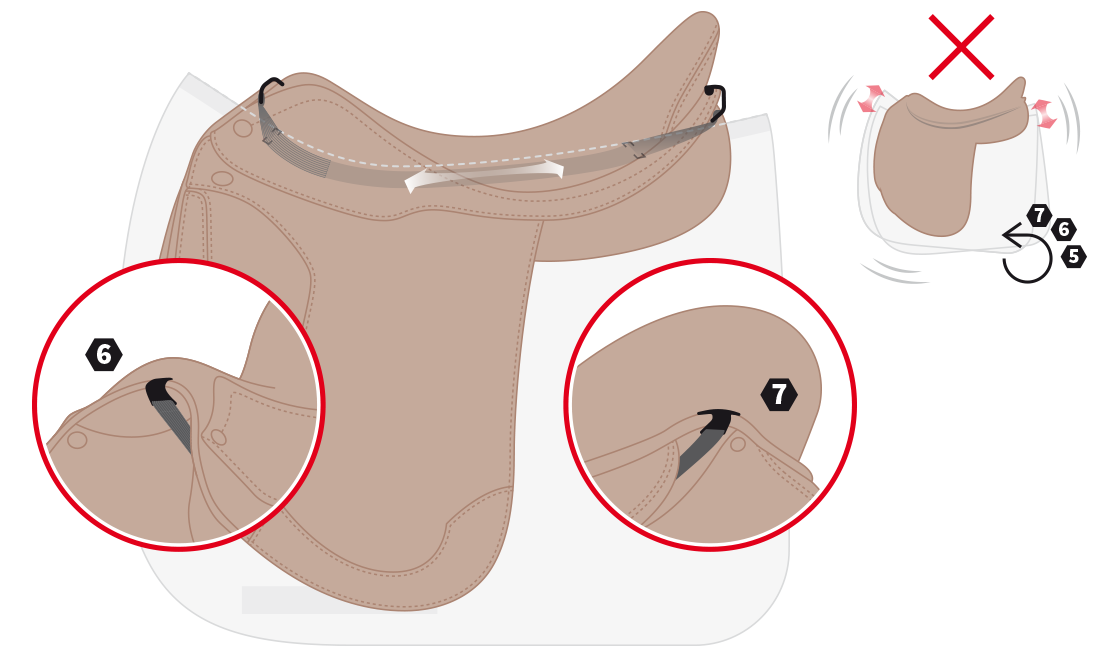 Schritt 1
Stecken Sie das freie Ende des SADDLE-FIX® Spannbandes von oben durch den vorderen Schlitz der Sattelunterlage. Achten Sie darauf, dass der Haken nach hinten zeigt.
Schritt 2
Führen Sie das Spannband an der Unterseite entlang des Mittelstreifens bis zum hinteren Schlitz.
Schritt 3
Stecken Sie das Spannband von unten durch den hinteren Schlitz. Achten Sie darauf, dass das Band nicht verdreht ist.
Schritt 4
Fädeln Sie das freie Ende des Spannbandes durch den beigefügten Haken und Schieber. Achten Sie darauf, dass der Haken nach vorne zeigt.
Schritt 5
Ziehen Sie das Spannband fest. Das Band muss an der Unterseite straff und die Haken eng anliegen.
Schritt 6
Legen Sie den Sattel auf die Sattelunterlage und hängen Sie den vorderen Haken am Vorderzwiesel ein.
Schritt 7
Hängen Sie den hinteren Haken am hinteren Vorstoß zwischen Sattelbaum und Polster ein. Achten Sie darauf, dass die Sattelunterlage so fest wie möglich am Sattel fixiert ist. Falls nötig wiederholen Sie die Schritte 5, 6 und 7, bis das Band vollständig gespannt ist.
---
Achtung
Mattes Sattelunterlagen mit Vollfell sind nicht mit Befestigungsschlitzen für SADDLE-FIX® ausgestattet.
Hinweis
Auch für alle Mattes Sattelunterlagen ohne Lammfell auf der Unterseite verwendbar. Nur für Sättel mit Vorderzwiesel und hinterem Vorstoß geeignet (siehe Abbildung 6+7). Einstellbar für alle Sattelgrößen. Keine Veränderung am Sattel nötig.
Nach dem Reiten
Bitte zum Trocknen Sattelunterlage von Sattel lösen.